We recently finished the restoration of our two airplanes, N1394N and N8501W,
both are former US Marine Corps Boxcars, designated R4Q-2, similar to Air Force C119F models.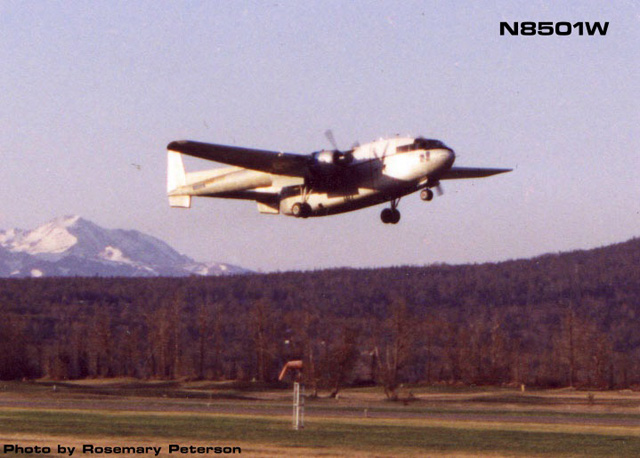 N8501W is shown above on climbout from Palmer muni. airport, AK, while on its way to the Anchorage Aviation Trade Show in spring 2002. It was never operated by us in the past, but kept in storage for future use. This future has now become present, as this low time airplane is now in perfect conditions to fly on for many years. The Restoration process took 6 years.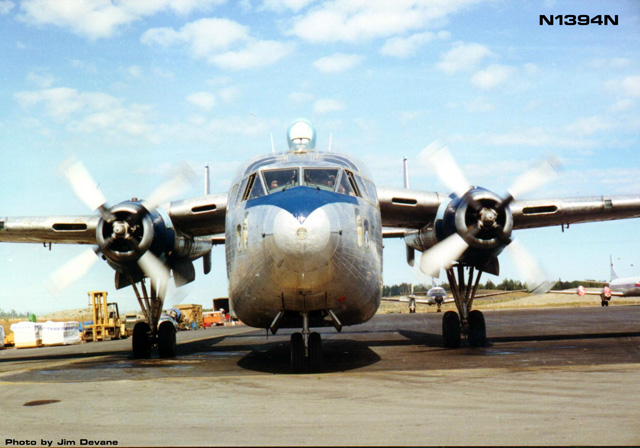 C119 N1394N was sucessfully operated for many years with Stebbins & Ambler Air Transport owned by Delta Associates. After sitting dormant for 13 years, it's back in the air now! The restoration process is featured in "The Rescue".